The Eleventh International Conference on Social Robotics
November 26th-29th, 2019, Madrid, Spain

ICSR2019 is over, but its spirit remains. We would like to thank all of the attendants to the sessions, workshops, competition, exhibition, and so on for their support and contributions and hope to see them back in Las Vegas in ICSR2020.
Last-minute information
Here are the winners of this eddition Awards.
Springer has made the conference proceedings temporarily available. Click here to download them.
Download the conference program here.
---
The 11th International Conference on Social Robotics (ICSR 2019), organized by the Roboticslab at University Carlos III of Madrid, brings together researchers and practitioners working on the interaction between humans and intelligent robots and on the integration of robots into the fabric of our society.
Social robots are intended to coexist with humans and engage in relationships that lead them to a better quality of life. The success of these relationships relies on a positive perception of the robots that can be achieved by their behavior through AI, computational models, or robot embodiments. ICSR2019 aims to foster discussion on the development of innovative ideas, novel applications and relevant studies that contribute to the integration of social robots in our daily society.
The conference welcomes original contributions describing technically rigorous scientific and philosophical advances in the area of social robotics and AI: innovative ideas and concepts, new discoveries and improvements, novel applications on the latest fundamental advances in the core technologies that form the backbone of social robotics, distinguished developmental projects, as well as seminal works in aesthetic design, ethics and philosophy, studies on social impact and influence pertaining to social robotics, and its interaction and communication with human beings and its social impact on our society.
The topics of interest include, but are not limited to the following:
Affective and cognitive sciences for socially interactive robots
Context awareness, expectation, and intention understanding
Control architectures for social robotics
Human augmentation, rehabilitation, and medical robots
Interaction and collaboration among robots, humans, and environments
Personal robots for the home
Robot applications in education, entertainment, and gaming
Robot ethics in human society
Robots that can adapt to different users
Robots to assist the elderly and persons with disabilities
Robots with personality
Safety in robots working in human spaces
Socially assistive robots to improve quality of life
Social acceptance and impact in the society
Socially appealing design methodologies
Submission of Papers
Submissions must be made in the PDF format and follow the Springer LNCS/LNAI style for the layout. All papers will be refereed by the program committee. Full papers are limited to ten pages. Detailed instructions for paper submission are available on the conference web site. LNCS style templates are available on the Springer LNCS website.
Workshops
Participants are invited to hold workshops on topics relevant to social robotics. Proposals on workshops will be considered by the organizing committee.
Competition
Social robot designs from practitioners from any discipline, and in any format, and designs, prototypes, performances or demos selected by the organizing committee will be invited for exhibition during the conference.
Exhibitions
Participants who would like to exhibit their relevant products during the conference site should submit a summary describing the demonstration. Exhibition space will be allocated to those approved by the ICSR 2019 organizing committee.
Publisher
The Proceedings of the 11th International Conference on Social Robotics (ICSR 2019) will be published by Springer International Publishing as part of the Lecture Notes in Artificial Intelligence series (LNAI). The proceedings of the conference are indexed by Springer Link and Scopus. Selected papers will be invited for publication as a Special Issue in the International Journal of Social Robotics (Fall 2020).
Keynote Speakers
Katsu Yamane (Honda Research Institute, USA) will be talking about Physical Interaction for Social Robots
Francesco Ferro (PAL Robotics, Spain) will be talking about Interacting beyond words: PAL Robotics experience
Lola Cañamero (University of Hertfordshire, UK) will be talking about Autonomous Friendly Robots with a Body and a Heart
Supporting Partners
Important Dates(all at 23:59 CEST)
Paper submission
June 17, 2019
July 1, 2019
Workshop Proposal
July 15, 2019
Paper notification
August 12, 2019
Final camera-ready paper submission
August 21, 2019
Competition submission
September 1, 2019
October 5, 2019
Conference
November 26-29, 2019
Main Conference:
November 27-28
Workshops:
November 26,29
Connect with ICSR
Follow us
Follow @Icsr2019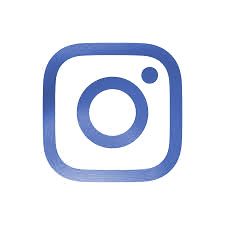 Instagram